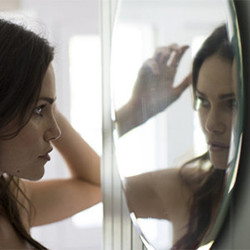 It's a special type of parent that is emotionally abusive to their children. But how can you tell the difference between one that is only abusive and one that is a narcissist?  Answer – the narcissist's behavior will not change.
Adult children of narcissistic parents (ACoNs) know a special type of emotional abuse in being raised by narcissists. (Biological mothers, stepmothers, biological fathers, and stepfathers can be N parents.)
This Emotions R Us podcast sheds light on narcissistic personality disorder:

Narcissistic personality disorder is one of a group of conditions called dramatic personality disorders. People with these disorders have intense, unstable emotions, and a distorted self-image. Narcissistic personality disorder is further characterized by an abnormal love of self, an exaggerated sense of superiority and importance, and a preoccupation with success and power." – Cleveland Clinic
To read the entire article, visit DrBev's podcast page at America Out Loud.