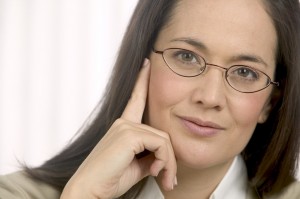 Read Between the lines.  It has often been called by many names, such as unhappy, gloomy, in the dumps, discouraged, disappointed, ashamed, useless, worthless, ill at ease and many more.  No matter what you call it or how you display it…Depression is what it is. It is difficult to watch a loved one struggle with depression.
Depression is a struggle, but if you hold on to each other, you can make it through.  DrBev is the first to tell you that sadness is a natural part of life, if your spouse or partner goes through an intense unhappy period that lasts for more than a few weeks, it may be a sign of depression.
Check out the video at the end of the article for information on recognizing the symptoms of depression and the serious signs to be aware of  in your spouse, lover, or partner.
There are things you can do to help, as well as taking good care of yourself during what is going to be a challenging time for both of you.  Remember, everybody does depression differently they may do the exact opposite of what is expected of a depressed person.  I once knew a woman that the more depressed she became the better she took care of herself, externally.  That is, no one could tell be just looking at the way she dressed, which was immaculate or her beautiful hairstyle that she was so hurt, heartbroken, lonely that she was depressed and suicidal.
Your spouse's depression may be so debilitating that it makes him/her unable to ask for help. He or she may also be embarrassed about their condition. If you suspect your spouse has depression, encourage them to consult a psychotherapist, doctor, or professional with expertise in treating depression.  Arrange for your spouse to get a thorough evaluation. Ask your spouse or partner if he or she wants you to be there for moral support. If your spouse or partner refuses to be evaluated, call a healthcare professional to seek advice.
Understanding depression, its effects and treatment will allow you to better understand your spouse and help him or her to make informed decisions. Ask questions, read books and visit reliable websites about the diagnosis and treatment of depression. It is also helpful to read books written by people who have experienced supporting loved ones through depression.
While you may not understand the reasons for your spouse's depression, it is important that you support him or her during the treatment process. Make sure your spouse is taking his or her medications. Sit in on some counseling sessions, if possible or desirable (but don't force your spouse or partner to agree to this though; it's a very personal matter). And seek to minimize all situations that can instill distress, anxiety, fear, and stress for your spouse or partner. This may mean taking over some of the tasks your spouse or partner used to be responsible for, such as paying bills, talking to people who knock at the front door, dealing with neighborhood disputes, etc.
Be aware that you may have to do a lot of the thinking and decision-making for your space. Reach a place of acceptance rather than struggling against this; it won't be forever and it is just something that someone needs to do, and that happens to be you for now. This will also include verbally guiding your spouse or partner through some of the thinking processes needed to overcome the darkness in their thinking processes.
Hope can come in many forms including faith in God, love for their children and any other reason they want to go on living. Learn what works best for your spouse or partner and remind them of it during the times they don't think they can hold on any longer. Tell them that bad things pass even if it seems impossible right now, that you'll be there for them through it all, and that he or she is very important in your life.