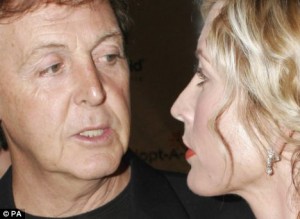 A movie I've watched many times and enjoyed each time is How to Marry a Millionaire. If you don't know the story, it is about three women who want to marry millionaires but end up marrying for love instead of money (Sheri & Bob's Marriage Blog)
Lauren Bacall as Schatze Page: "Most women use more brains picking a horse in the third at Belmont than they do picking a husband."
Daniela Drake, M.D., and Elizabeth Ford, co-authors of Smart Girls Marry Money: How Women Have Been Duped Into the Romantic Dream — And How They're Paying For It, believe that when choosing your spouse, you should choose money over love.
"Find your fortune while you're young and marry a man with money … Now we're not saying that money equals happiness. Everyone knows even the very wealthy can be downright, even bitterly, miserable. This is not about 'happily ever after.' It's about being smart and avoiding economic disaster by clinging to old paradigms about love and marriage. Marrying for money isn't new."
While we think it takes more than love to have a successful marriage, placing being wealthy at the top of a list of qualities to look for in a spouse sure doesn't insure a successful marriage either.
Being wealthy does not insure a successful marriage. One needs to realize that money does help a lot of situations but wealthy people can fight over money just as much as others who are not wealthy. One of the things that a successful marriage takes is commitment to work issues out in an atmosphere of respect and understanding.