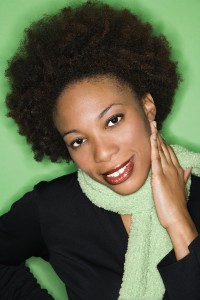 Mirror, Mirror on the wall sometimes I might feel hater-action, irritability, or rude towards another person, when that happens I lower my opinion of them. In turn, I treat them less seriously.  DrBev, By doing this, am I ignoring the fact that they reflect my negative judgment of them? If you dare, have a peek in the mirror…the face staring back at provides the best answer for your moving forward in your life. If that doesn't work for you look at the people closest to you as your mirror. Check yourself and understand that other people are your mirror. Recognize that people say things to you, or about you, for a reason.
Seriously, really? For Real? Yes, In DrBev's World "Real recognize Real"! The truth is simply that other people reflect you, your emotions, your traits, even your feelings are reflected back at you from other people, especially those close to you, either through nice-nasty responses or through anticipated reactions to the emotions or feelings that you are giving-out. As edgy as this may appear, know that, any development in this area will improve your self-insight and your relations with others.
The Key to "seeing yourself" is recognizing that some little behavior of someone else's, witnessed by you, is in fact exactly what you look like when exhibiting that same behavior. See it rather as a reflection of the person saying or commenting about things you're not comfortable with be alert to this probability. What matters is connecting it with the times that you say the same thing to another person.
I love working with Autistic individuals because they provide the highest quality "reflections" for others' behavior, while being personally unaware that a "mirror" exists; this has to do with their lack of inhibition and their inability to pretend. The Intellectually "challenged" more naturally reflect the signals and body language you are "sending" them.
Given enough development in identifying the source of comments about you, you will begin to see when someone is sniping at you simply because they are envious, or jealous and you can then react accordingly, instead of adopting the normal "knee-jerk" reaction you had most likely planned (and they, quite possibly, hoped to incite, to "show you up").
According to www.wikihow.com, recognize that this person-to-person mirror is a two-way mirror. Just recognize when you do the same thing. Asking another how our words and demeanor come across to another is not something we stop and do much but it is definitely a worthwhile activity to try. People who are unwilling to reflect on how their words and actions appear to others can end up not caring about how they are viewed and in turn, this shows up as not caring about others either. They are blinded to their effect on others and have little to share because they hide within themselves.
Consider that a person whom you detest is invariably your "perfect" mirror – they are just like you. While this may seem strange or even offensive to you, experience often bears it out. The reason is that we invariably overlook behaviors in ourselves that we can't tolerate in another. We are just locking horns with traits we haven't yet learned to deal with well inside of ourselves.
People who are very much alike often detest each other on sight, because behavior "patterns" are ingrained, and similar, if not universal – meaning that behavioral "twins" can sense each other in the merest gesture.
Most of us have experienced the trip home, with a friend or relative, from some gathering, with the friend or relative sniping about someone they just met who has essentially exhibited no untoward behaviors; when pressed, the friend or relative is hard-pressed to explain exactly what they mean; in this case, it's most probable that they have just encountered a "perfect" mirror.
The only way to stop this pattern is to face up to those negative aspects as belonging to you first and foremost and to stop blaming the other for your reactions. Much unconscious mirroring is happening all the time; it is more pronounced in our close relationships and we are mirroring others just as they mirror us.
Learning to see yourself as others see you is an important way of breaking this unconscious bind and injecting balance into our lives by seeking to give out the best of ourselves and to mirror back the best of others. Learning to balance mirroring takes practice, compassion, and a willingness to keep trying; in that way, not only do you learn from others but you become their positive teacher in turn.
We are always growing and changing through life, including awakening new negative aspects of ourselves that need to be dealt with!