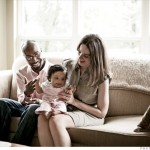 Jason and Amanda Purnell met while getting their Ph.D.s in psychology at Ohio State, married in 2007, and were ecstatic when Amanda became pregnant shortly before they moved to St. Louis last July to be near family. Then they learned that their 22-week-old fetus had Down syndrome. They were shocked — at 29, Amanda was well below the at-risk age to conceive a baby with this condition. "The first 24 hours, I was inconsolable," she says.But Amanda, a psychologist at a VA medical center, and Jason, an assistant professor at Washington University, didn't dwell for long on the difficulties they might face raising their coming child but instead kicked into high gear to do right by her. By the time Maya Elizabeth was born last December, her parents had found a day-care center that provides physical and speech therapy, drawn up wills and powers of attorney, and taken out $1.6 million, 30-year term life insurance policies. They set up a trust as the beneficiary because if Maya has more than $1,000 in assets when she turns 18, she'll lose eligibility for some government benefits.
Even though they have a combined income of $177,000, they're facing a rash of expenses: There's the usual (payments on their $261,000 mortgage, $37,000 in student loans, replacing their 10-year-old cars), plus Maya's special needs (medical bills not covered by insurance, possibly private school when state subsidies for her therapies end at age 3). "We know we'll be financially supporting Maya for the rest of our lives," Jason notes.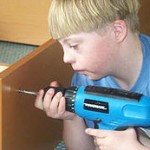 The Purnells have made a great start by setting up wills and a trust for Maya, says St. Louis lawyer Martha Brown, part of a network of attorneys called the Special Needs Alliance. They should also write a memo, called a Letter of Intent that details instructions for her care, from the food that she eats to the therapies that work best. "Think of it as a road map of Maya's life that will ensure she's well cared for," she says. As for the Purnells' finances, planner Michael Byrne of Cherry Hill, N.J., who has a daughter and two brothers with special needs, suggests the following:
1. Set up a second trust
2. Ramp up savings
3. Plan for three retirements
MY DAUGHTER HAS DOWN SYNDROME BUT THAT DOES NOT KEEP HER FROM DOING WHAT SHE LOVES.
Emily and children like her are individuals who have infinite worth and value.  THEY ARE SPECIAL!  Gifted with unique capacities that make it possible for them to succeed in this world. They are special, for eternity is their destiny, long after this world has been folded up and put away, they will continue to exist!!