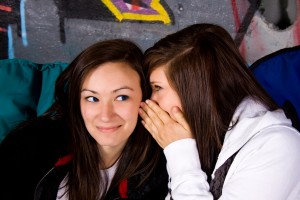 A 16-year-old presents to the emergency room because of a painful infection in her arm. When doctors used ultrasound on the area, they were shocked to see about 20 foreign objects under her skin, including a paper clip, a screw from a pair of eyeglasses and multiple pieces of pencil lead.
"Self-embedding," is an extreme form of self-injury, in which people — often adolescents deliberately hurt themselves or mutilate their bodies without intending suicide.
Self-embedders insert objects made of glass, wood, metal or other materials under the skin.
Between 13 percent and 23 percent of U.S. teens have reported intentional self-injury, according to background information in a study by Shiels and colleagues that was released online Sept. 7 in advance of publication in the October print issue of the journal Radiology.
Shiels' team found that of about 600 patients of all ages who went to the hospital to have foreign bodies removed from under their skin, 11 patients, or about 1.8 percent, had intentionally inserted the objects. They ranged in age from 14 to 18, and nine were girls.
**William Shiels, MD – pediatric interventional radiologist at Nationwide Children's Hospital in Columbus, Ohio.