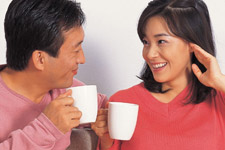 Did you ever wish you hadn't made a certain mistake? I've been in that situation plenty of times when I thought to myself "Why didn't I listen to my father (friend, partner, common sense)?" You just wish you hadn't done something because you realize how silly what you've did actually was. Or maybe you realize that your mistake was actually NOT doing what you were supposed to do. In any case you learn your lesson but sometimes it is too late to change anything.
Last year I learned a few lessons that I completely ignored for a long period in my life. It all started with a mild back pain (who doesn't get one of those?) The next day I woke up and I understood that I could not bend, twist, lift anything (it is a problem when you have two 30-pound toddlers running around and constantly demanding your attention), sit or lie comfortably. I felt that my body turned against me and it was giving me a lesson that I should have learned long time ago.
I do not want you going through the same pain that I did and I am going to save your time by sharing with you the lessons that I have learned. These lessons won't only prevent back pain. These lessons will help you make the right choices in life that will shape your future the way you want it to be (balanced future, I hope ). Don't ignore these lessons until it is too late.
It is never too early to start living a healthier lifestyle.
The truth is that the earlier you start healthy living the more problems you will be able to avoid in the future. It does not matter if you are 18 or 88, it is always your responsibility to take care of what you have – your body.
"Me" time benefits not only you but also your loved ones.
The truth is that when you skip on "me" time you give trouble to the ones you are trying to protect. Instead of being fresh and energized you get grumpy and fussy.
We are not static, our future starts today.
In fact, every day we live we make one step towards our future. It is important to make sure that we do not waste our days and we fill these days with the activities that matter to us and benefit people we care about.
Don't take for granted what you have.
I've learned to be grateful and appreciative for what I have. I have also learned to protect what I have been given in life. I ask you to protect your health, protect your family, protect your financial situation (by being financially savvy), and protect your friendships instead of ignoring them or taking them for granted.
Laziness and procrastination are never an option.
No matter how busy your schedule is, no matter how tired you might be, no matter how bad you feel and how old you are – you must make time for things that matter the most.
It is okay to ask for help.
I am one of those people who like to do everything without anybody's help. Guess what happens when you have back pain and you still try to do everything on your own? It is important to ask for help when you need it.  Nobody expects you (or me) to be superman or superwoman. You can be strong and independent and yet enjoy a balanced dose of support.
Small steps bring big results.
Did you ever give up on something simply because it didn't bring immediate results? Some steps that we make in life are really tiny but they take us to the highest peaks in the end. Something as easy as journaling or walks outside can make you calmer and happier. Something as small as a "thank-you" can save your relationship. No step is too small.
Sometimes you have to fall on your own face but a lot of times it is easier to learn from the mistakes of others. I hope that you have learned something from my mistakes.
Did you ever learn a lesson from a mistake that you've made in life? Share your lessons in the comments below so that all of us could learn from you.
Keep it balanced!
This post was written by Anastasiya.