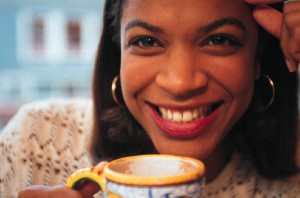 THERAPEUTIC THURSDAY:  Some people seem to get off on making life miserable for others.  They cause problems for everyone they come in contact with while remaining unhurt themselves.  They leave a trail of emotional upheaval in their wakes. These are toxic personalities – people whose reckless, ruthless and selfish behavior hurts everyone else, but not them.
Because their way of thinking is so different from that of normal people, toxic personalities can be extremely confusing. This blog-post will define their personality structure so that you can identify the people in your life that may be toxic. You will come to understand the ways in which their toxicity destroys romantic, work, and family relationships. And most importantly, DrBev will discuss some ways you can identify and protect yourself from their plots and ploys, and/or repair the damage they have already wrought.
We can all behave in manipulative, unpleasant and even destructive ways at times. But some people seem to hurt others more often than not. They live by their own rules, on their own schedule with little concern for the well being of others. They are Toxic Personalities.
These people have a distinctive thinking pattern. They tend to believe that having power and control gives them excitement in life, and they are always seeking excitement.  They are unique. They see themselves as smarter, more creative and more important than ordinary people. They are narcissistic (self-centered) and grandiose (self-important). They are never wrong. When they don't get what they want, or are caught in dishonest or manipulative behavior, they complain that they have been victimized, misunderstood, or mistreated.
They are good people, despite their manipulative, exploitative or otherwise harmful behavior. Caring equals using. They believe that if you care about them, you will let them manipulate and take advantage of you.  People who work hard just aren't clever enough to attain their goals through "easier" and quicker means such as scheming and manipulation. They are entitled to have what they want regardless of the consequences for themselves or others. They can rationalize the use of any means in the pursuit of their goals.
Toxic personalities don't set out to hurt others. They just do whatever they want to do whenever they wish without concern for the inconvenience or problems their behavior may cause for others. When confronted with the emotional fallout of their thoughtlessness, they deny responsibility and try to shift the blame onto circumstances or other people. Because their own emotions are shallow and superficial, they have difficulty understanding the pain they cause for other people.
Most of the time, toxic personalities' behavior is simply irritating, frustrating or confusing, but remains within the bounds of social convention and the law. However, when they break the law or cause physical harm or severe psychological damage to others without regret or remorse, we call these people sociopaths, psychopaths, or criminal personalities. What makes these people different is that they have no conscience. When they say they're sorry for something they've done, they don't mean they regret having harmed you, but that they're upset at having been caught. As example by the following:
Brett Blumenthal – Sheer Balance, writes, Manipulative Mary: These individuals are experts at manipulation tactics.  Is a matter of fact, you may not even realize you have been manipulated until it is too late.  These individuals figure out what your 'buttons' are, and push them to get what they want. Disrespectful Dannys: These people will say or do things at the most inappropriate times and in the most inappropriate ways.  In essence, they are more subtle, grown up bullies.  Maybe this person is a friend who you confided in and uses your secret against you.  Maybe it is a family member who puts their busy-body nose into your affairs when it is none of their business.  Or maybe, it is a colleague who says demeaning things to you.
All of these personalities have several things in common.  Unfortunately, most of these people don't see that what they do is wrong and as a result, talking to them about it will fall on deaf ears, leaving you wondering if you are the crazy one.
If you can, avoid spending much time with people who are indicative of these behaviors and you'll feel a lot happier.