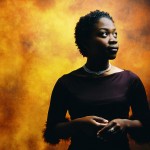 Most relationship problems stem from abandonment wounds.  It is not possible to grow up in our society without some abandonment wounds. When we are deeply wounded at a young age, we cannot handle the pain, so we find ways to dissociate from the intense feelings. Then, later in life, especially when we fall in love, these old wounds can get activated.
As an example, our beloved gets angry, withdraws, gives attention to someone else, says mean things, doesn't tell the truth, doesn't stand up for us, comes home late, wanders away in a crowded public place, misunderstands us, and so on – and suddenly the pain that has been pushed aside all these years comes roaring to the surface. We think that we are reacting to the present situation, but what is really happening is that the old, unhealed abandonment wound has been touched off. We might find ourselves suddenly enraged or falling apart with intense tears. Our reaction seems too big for the situation, yet we cannot seem to stop the inner pain. We might start to shake violently as the old terror finally erupts.
We may want our beloved to take the pain away by stopping his or her behavior. If only he or she would not do the thing that activates these feelings, we would be fine. Yet until we actually heal these old, deep wounds, we will not be fine. We will always be vulnerable to having these wounds activated.
Healing the abandonment wounds does not happen overnight, yet it does not have to take years either. Step one is to tune into your feelings with a willingness to take responsibility for your pain. Once you are aware that deep pain has been activated, seek help of a professional psychotherapist, such as DrBev.