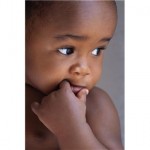 The popular belief in the United States is that the baby, let alone the fetus, is exempt from thought and the capacity to record enduring experiences. Nothing could be further from the truth. This overlooked chapter of early growth is the building blocks to the capacities for focused thinking and for empathy–or the lack of these. From the time of late gestation and birth, we begin to develop a template of expectations about ourselves and other people, anticipating responsiveness or indifference, success or failure. This is when the foundation of who we become and how we relate to others and to the world around us is built.
May of 1995, headline news introduced the country to Robert Sandifer, nicknamed Yummy. Yummy was an eleven-year-old gang member who, having shot a fourteen-year-old girl, brought so much negative attention to his gang that he was executed by them. Yummy was found dead in a highway underpass, shot in the back of the head.  His executioners were fourteen and sixteen years old. Yummy captured the nation's attention when he appeared on the cover of Time magazine in June 1995.
Later that month in an interview with Patrick Murphy, the Cook County public defender, Oprah Winfrey asked whether Yummy and others like him had "slipped through the cracks." Murphy responded emphatically: There was no crack here. We knew–we should have known exactly what was going on…. What you saw in Sandifer wasn't a kid who fell between the cracks. You saw a kid that was born to a mom who had her first child when she was fifteen, who was welfare-dependent, who came from a family who is welfare dependent…. The grandmother was in her younger thirties when Mom had the kid at fifteen. Robert's fathers was in and out of the picture at best. When he [Robert] came into the system at two years and ten months, he had cigarette burns on his arm, his neck, his butt…. His sister was …  brought into the system when she was ten months old, about three months before Robert…. She had second-degree burns in her vagina, and the mother said that she dropped her on the radiator.

The ghosts of children lost to rage and despair, overlooked or abused by a community unaware of their existence, do retaliate. These children–like all children–"do unto others." It may be easy and politically expedient to ignore them or to close our eyes to the appalling circumstances of their lives while they are voiceless and powerless–little bodies tucked away where no one is looking. But these children–grown larger and angrier–are swelling the rising tide of violent young offenders in our communities. Rage-filled adolescents only seem to come out of nowhere. They come, too often, from the nursery.