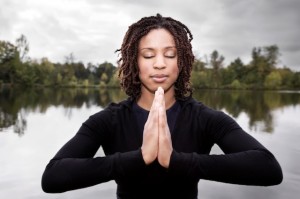 I am always right, DrBev, I don't have control issues!  But, my partner, friend, family member, co-worker… Has a strong need to be right – all the time? Acts self-centered and egotistical? Never asks for help? Expects perfection in self and others? Seldom appears vulnerable or weak? Has difficulty relaxing?  Mirror, Mirror, Mirror on the wall….I don't have control issues, do I?
This person may suffer from what DrBev refers to as 'FLIP-MODE' or in other words, they are counter-dependent. The flip side of co-dependent. Both co-dependency and counter dependency are internal defensive behaviors that shield and protect them from past wounds of abandonment. Both are Counter-Dependents and Co-Dependents are dysfunctional and their behaviors that no longer serve them are emotionally painful and time-consuming.
A counter-dependent person usually has someone co-dependent towards them in their relationship of choice. FLIP-MODE, the counter-dependent person pretends that they don't need anyone else and have concluded that people only need them.
In general, counter-dependent behaviors result when psychological separation in their primary years fails to take place because of emotional, physical and/or sexual abuse or neglect. Individuals with counter-dependent behaviors cover up their neediness and low-self esteem by projecting an impression of calm, confidence and strength. FAKE!!! Posers!!!
Counter-dependent is characterized by controlling and self-centered behavior.  FLIP-MODE, where co-dependents cling to others, counter-dependents push them away. Counter-dependents tend to have 'falsely exaggerated self-esteem…FLIP-MODE…co-dependents are people-pleasers, and counter-dependents are people controllers.
The good news is that anyone can become free from these patterns of behavior, by completing the uncompleted process of bonding and separation of  their inner-self; two of the most important developmental processes of childhood with a professional trained in emotional and mental health issues, such as a psychotherapist.
Remember EMOTIONS R US, DrBev suggest reading books on co-dependency and counter-dependency:
•  Facing Codependence: What It Is, Where It Comes from, How It Sabotages Our Lives

• The Flight from Intimacy: Healing Your Relationship of Counter-dependence – The Other Side of Co-dependency

•  Breaking Free of the Co-Dependency Trap