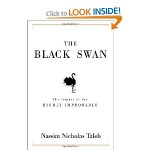 Everyday there are people who feel as if life itself has left them on a doorstep or thrown them away.
Abandonment is about loss of love itself, that crucial loss of connectedness. It often involves breakup, betrayal, aloneness.
People struggling with abandonment issues include those going through the ending of a relationship as well as searching adoptees, recently widowed, and those suffering the woundedness of earlier disconnections.
Black Swan is designed for readers needing help with abandonment issues from childhood, as well as those currently dealing with love-loss.
Susan Anderson uses an allegorical treatment approach to convent her twelve lessons of abandonment recovery developed over twenty years of research, clinical practice, and workshop experience.
Black Swan is enhanced for the reader with a preface, postscript and two appendices.
Each of the "twelve lessons" is clearly marked within the chapters, as well as outlined in the appendices making them readily accessible for further reflection.
Black Swan is highly recommended for the non-specialist general reader struggle to cope with the emotional traumas of abandonment and loss.