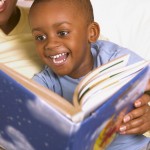 Lessons about life are being taught when a parent has an affair and/or  infidelity– lessons that they usually don't want their child to learn.  The first lesson a child learns is "How to deal with emotional Pain."
After Danny started living with his mom, he was asked not to talk to dad about his mother's boyfriend, Allen.  He was further instructed to tell dad that he hadn't seen him.  Mom explained that it is better that dad just doesn't know "because we don't want to make him upset."  Danny remembered how upset dad was when he found out about his mothers affair with Allen.  He didn't want him to get angry at mom.  So with this newly learned habit of lying for mom, came a second rule about life–lying is allowed if it spares another from pain or spares your-self from punishment.
Danny was also being taught a second lesson, How to lie.  In order to maintain a secret second life, wayward spouses need to keep up the deceit.  Another rule from this lesson on deceit is that Lying is allowed when it protects your privacy.  Everyone has a right to privacy in their life, even if it involves hurting people behind their back.  Danny was told over and over that is was not dad's business to know what mom does.  This was meant to justify the fact that mom was lying to dad.
Although, Danny's mom was a very honest and open person before the affair / infidelity, mom became quite an expert at deceit and privacy.  Danny was watching her model every step.