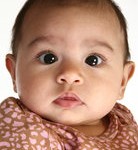 Welcome to DrBev's world. This is my first post. Here goes!
I believe you are going to be happy to be here to receive knowledge and education about my passions in this life-time… that is to save others emotional time, pain, and emotional suffering.
DrBev's world is a place where you have the space to speak  about your 'real life' situations in a down to earth, authentic with humor as you process my style of psychotherapy.
I will guide you 'Gestalt Style' as you learn new emotional skills; the joy of living a wonderful life;  the stages of psychological growth; to reduce the drama, trauma and emotional chaos.
Lastly,  how to get there in the here and now.
Some beliefs weaken a child's self-hood.  They blight the growth of resourcefulness.  Other beliefs nurture self-confidence and enrich the feeling of personal worth.  Some beliefs are rigid, like the body of death, impotent in a changing world.  Other beliefs are pliable, like the young sapling, ever growing with the upward thrust of life." -anonymous