This course counts as 2 CEUs.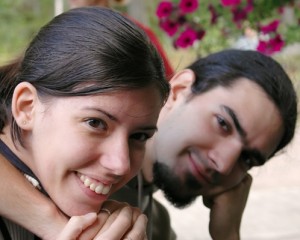 Beverly Jackson, NCC, LMHC, Gestalt Psychotherapist has developed an integrative method of helping the participants to use their knowledge, education, expertise and practice theories to guide their thoughts about Domestic Violence and Abuse Reporting. As a result of the exploration the participants of the course are frequently able to develop awareness as defined and governed by various entities such as state legislatures, mental – behavioral health associations, and best practice institutions; for the purpose of preserving the health, safety and welfare of the public.
It is crucial for substance abuse treatment providers to learn if their clients are either perpetrators or victims of domestic violence as early as possible in the treatment process. This course details signs to look for and techniques for eliciting information about domestic violence, which many affected clients are understandably reluctant to discuss. The suggestions and recommendations in this course are presented primarily for treatment providers who work with clients involved in domestic violence as either batterers or survivors. They may also prove helpful to those providing domestic violence support services to their clients who have concomitant substance abuse problems.
As members of health care prevention, intervention and oversight, Mental – Behavioral Health Professionals have a responsibility to be aware of Domestic Violence and Abuse Reporting, as well as learn strategies to facilitative understanding and recognition of the cycle of violence and the impact of Domestic Violence on children and families.
Course learning objectives:
•Screening and Referral of Survivors and Batterers
•Clues for the Substance Abuse Treatment Provider
•Conducting the Interview
•Uncovering current abuse
•Framing the questions
•Cultural considerations
•Barriers to an accurate screen
•Screening Techniques And Questions
•Avoiding Collusion
•Interviewing the Partner
•Screening for Presence Of Child Abuse
•Reporting Suspected Neglect or Abuse
•Referring Survivors – Referring Batterers
•Recovery Pitfalls for Batterers And Survivors
Domestic Violence Education and Abuse Reporting can be an exciting and mutually rewarding process when approached in the appropriate manner. Keep in mind that you are furthering your education for the betterment of you as a mental-behavioral health professional and the betterment of the lives of your clients, patients and colleagues. New theories and information are consistently becoming available, allowing these courses and your experience to remain fresh and stimulating.
Phone (813) 434-3705 to speak with DrBev for more information or register for the course today.
COMMENTS & EVALUATIONS OF DrBev Mental Health Counseling: Domestic Violence and Abuse Reporting
**Wonderful Presentation. Refreshing look at Domestic Violence, Assessing, and Treating.. ~~West Palm Beach, FL.
**I learned what to look for when it comes to Intimate Partner Violence in my clients and colleagues. Also, how to document with correct verbiage per JCAHO and SAMHSA and that assessment is an ongoing process.. ~~West Palm Beach, FL.
**Great. Instructor was informative, polite, ethical and made the training enjoyable.. ~~West Palm Beach, FL.
**Well Done. I love how informed, passionate, and verbal you are about the topic. My experience during training re-ignited my own personal interest in this area and brought up a lot of memories about abuse I have seen, felt, and witnessed. The training helps me in remembering so I can pick up on cues and signs that a client might be offering.. ~~West Palm Beach, FL.
**I appreciate that DrBev Mental Health Counseling always encourage professionals to try hard and do their very best to be helpful to co-workers, clients, and patients.. ~~West Palm Beach, FL.
**My experience was great, so much materials covered. DrBev, you are amazing. Inspirational and you motivated me to aspire to be a motivational speaker for victims who have suffered abuse and empower them to be survivors and thrive.. ~~West Palm Beach, FL.
**Very entertaining training. You are a great speaker. "DrBev Mental Health Counseling taught and I learned certain things I didn't know.". ~~West Palm Beach, FL.
**Excellent Job!!! You keep it educational, fun, and interesting. Thank you. I look forward to doing another training with you.. ~~West Palm Beach, FL.
**Great Presentation. Very educational. DrBev Mental Health Counseling your passion truly shows during training!!!. ~~West Palm Beach, FL.
**I wanted the training to be longer. It was a well done a perfect presentation. "I learned new ways to interact with patients that are being abused or battered.". ~~West Palm Beach, FL.
**Absolutely love your passion!!!.. ~~West Palm Beach, FL.
**I enjoyed the training as it was both an eye-opening and learning experience.. ~~West Palm Beach, FL.
**Insightful training and excellent presentation.. ~~West Palm Beach, FL.
**I learned a lot and got a bigger understanding on the topic.. ~~West Palm Beach, FL.
**Very straight forward and very good teacher, who loves to explain and give knowledge. Great job, I learned a lot more than I already thought I knew.. ~~West Palm Beach, FL.
**Good training. I am now more open-minded when it comes to LGBTQ and men being domestically abused.. ~~West Palm Beach, FL.
**I have a better understanding of Domestic Violence. I learned to always be aware of the subtle signs and signals of domestic violence. Especially, verbal abuse.. ~~West Palm Beach, FL.
**I have been given the tools to communicate with patients experiencing domestic violence. I learned how to understand where clients are coming from regarding their cultural view of intimate personal violence. ~~West Palm Beach, FL.