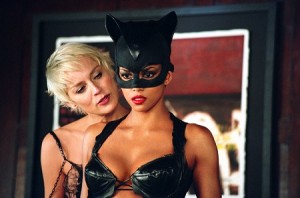 How is it that when life gets tough you feel confused "Do I throw in the towel or work it out?" No understanding your monkey mind thoughts, wondering thoughts just going around and around in your head, even when you want to stop thinking about whatever your "It" is, for example "When will it be my turn to love feel valued for my worth because I am confident in my skills, I'm a good person. But I am not a happy person.
I cry that I put others needs before mine. I am a people pleaser. I feel good went others are in crisis and I come to the rescue. Family, friends, lovers, partners, even people I don't know, even though I don't want to, I can't seem to stop being the Savior everyone. I am so tired. My relationships seem to bring the same revolving drama.
The story goes like this…Damsel or Prince in distress and I come to the rescue, save the day. My self-will worth feels good to be needed. True be told, I am sick and tired of being sick and tired of my Capt. Save a Hoe behaviors "Saving others while, not saving myself." My Monkey Mind cycle harshly when my thoughts are about me, instance, "When I want to be saved, I get no love, attention or compassionate. I feel no one pays me in attention.
I wonder what would happen if I gave to myself that which I give to others. Pamper and nurture myself. Perhaps even take the advice I self-righteously give to others Practice "Persistence and Patience" in my life.
It's the little things in a relationship that simply mean everything. Especially when the relationship is the relationship with Me, Myself, and I. DrBev's World gives me permission to Believe in Me, Me and Me. When I feel responsible for others, I fix, protect, rescue, control carry their feeling, don't listen. I feel tired, anxious, fearful, and liable. I am concerned with the solution, answers, circumstances, being right, details, and performance. I am a MANIPULATOR. My pay-off, I expect the person to live up to my expectations. I am Capt. Save a Hoe.
When I feel responsible to others, I show empathy, encourage, share, confront, level, am sensitive, I listen. I feel relaxed, free, and aware. I feel my self-worth is HIGH. I am concerned with relating person-to-person, feelings; I am concerned with the person. I believe that if I just share myself, the other person has enough to make it. I am a helper, a guide. I can trust I can let go. I am a Powerful Thinker with the ability of Self-Awareness.
Cat-Woman Suit here I come. I am determined to decide what I want and don't want from people. Cat-Woman Suit requires power thinking thoughts she knows that with any person or situation that gives her feelings of frustration, anger, or hurt. Cat-Woman Suit sets boundaries and is about enforcing them for her protection of herself.
If you have been a Capt. Save a Hoe for a while, years, remember the first few times when you are under pressure and need to enforce boundaries hang in there "Persistence and Patience" become your best friend.
For the first few times you do this, it will be hard for people who already know you, because they aren't used to this you won't be as skillful at first, you may be heavy handed…How be so ever, re-remember to be patient and bear with yourself. Know that people may over-react as you set boundaries and become authentically YOU. They may also over-react because the first few times you do this you won't be as skillful as after you've practiced and put on your Cat-Woman Suit.
Would like more information contact DrBev for an appointment, today @ http://drbevmentalhealth.com/services/VIP services available. Save yourself some time, pain, and emotional suffering. DrBev will help you get your life Rocking and Popping so there ain't no stopping you.