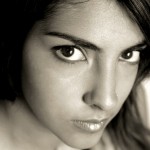 "YOU MAKE ME SICK" Top five signs you're about to get dumped!!!
You didn't see it coming, What? What!
One day, you are intensely in love.
You're cuddling on the couch, reading love poems, feeding each other strawberries and playing with 'whip cream'.
Love between two people is the most dangerous of adventures and the most beautiful.
To be loved can be the greatest of compliments and the greatest of burdens.
"How could you have missed the signs?"
Breaking up is never easy. Your ego and heart are bound to get injured. But, what if you could just see the breakup coming; it might make the whole relationship 'thang' easier to stomach.While hindsight is 20/20, there are always warning signals along the way.If you're alone right now, there's a healthier way of thinking that will better prepare you to make fulfilling romantic choices.DrBev, Emotion-R-Us, Psychotherapeutic radio talk show is here to assist you as you gain insight, define goals, and plan actions to achieve effective solutions to satisfying, healthy relationships with "self" and "others". Check out the May 2, 2010 episode.
Learn how to turn everything in your favor when you seize the emotional initiative and take control of your life.What? Didn't they tell you love, passion and relationships are part of the human life condition.ACT LIKE YOU KNOW. HOLLA' WHAT!!!
Are you settling for the wrong person just because it's the right time; hoping to change someone into what you want them to be; not having the foresight to choose someone who can grow and change alongside you; wishfully believing that some magical, transformational person is waiting around the corner to whisk you to your exciting new life.
The list is endless and at its core is the need to find someone — anyone — to be with, at least until someone better comes along.Emotions can weaken and strengthen our reasoning!!!Not all relationships have to be permanent to be worthwhile.
The mission of today's Post is to save you time, pain, and suffering.