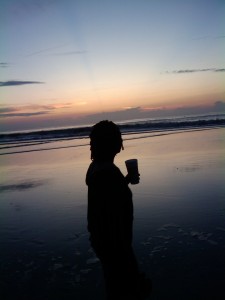 My top dreaded question is "How do you DO it?" (referring to deployment).  There is no answer that can adequately describe the insanity that is my life during deployment. I don't even know how I do it. I just know that I do, and I will continue to, because I LOVE MY MARINE, says Gaile. THE TOP 10 QUESTIONS NOT TO ASK A MILITARY SPOUSE.  A spouse can be anyone connected with a service person, wife, mother, daughter, son, partner, lover, friend, etc.
DrBev agrees with the writer of the blog "Riding that Crazy Roller Coaster called Military Life" she is often faced with good-intending yet frustrating questions from civilians.  Not frustrating because of the innocent questions themselves, but frustrating because I just can't answer them. I either don't know the answer or I'm sworn to OPSEC secrecy or it's impossible for civilians (myself included sometimes) to truly understand the sacrifices our service members make for our country.  So feel free to ask me one of the following questions, but don't expect an answer.
THE TOP 10 QUESTIONS NOT TO ASK A MILITARY SPOUSE
1) How long will you live here?
2) Where are you going next?/When will you get orders?
3) Where exactly is your husband?
4) When is he coming home?
5) How often can he call/email/Skype?
6) Don't you wish he had a normal job?
7) Doesn't it bother you that he misses out on so much of your children's lives?
8) Why doesn't he just get out of the military?
9) When is he going to retire?
10) Did you watch the news the other night about all those people who were killed?  Your husband isn't there is he?
To all my friends out there, what tops your list?